If you have sensitive skin, some ingredients that you find on labels may cause problems. You can still have healthy skin by finding the right product for your sensitivities, but you'll need to be specific about what you buy. We're here to help you choose your skincare products wisely with natural ingredients for calmer and healthier skin.
1. Oatmeal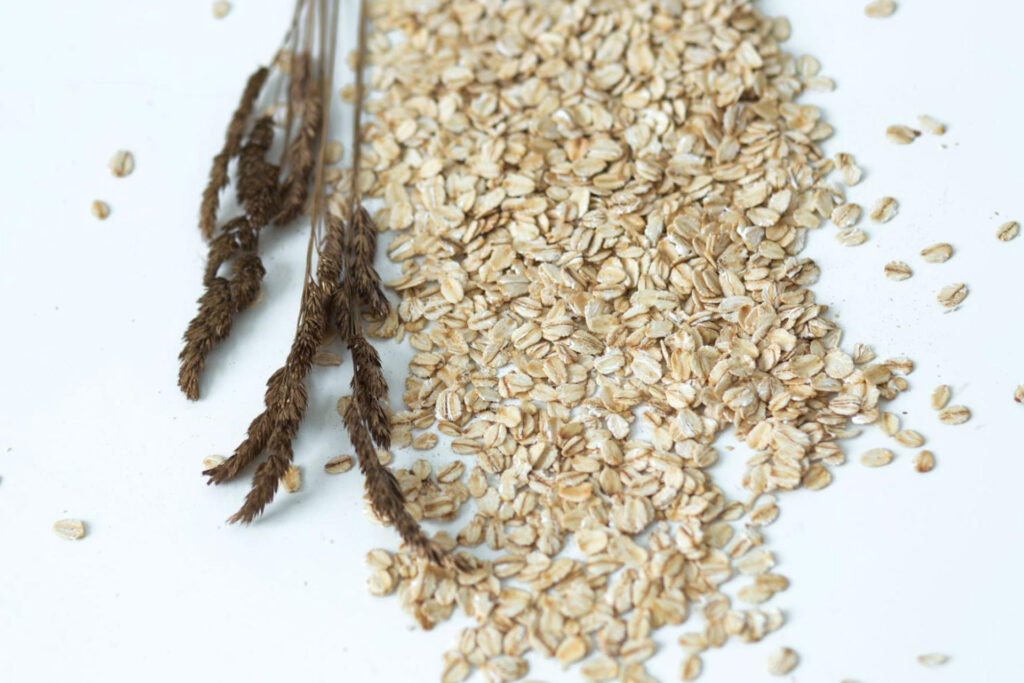 Oatmeal is good for your skin in so many ways. It'd be a shame to miss out on such a great ingredient just because you're still dealing with the pain and sensitivity of rosacea. Oatmeal has always been a famous solution for soothing sensitive skin and also for soothing hunger during breakfast hours. but we're not just talking about regular oatmeal straight out of your pantry, we're talking about colloidal oatmeal specifically. Being made of derived particles of oats, colloidal oatmeal is used in dermatological and skincare products, especially after chemotherapies where it's good for preventing skin damage.
Even if you've never tried oatmeal on your skin before, there's no time like the present. Not only will it soothe moisture-deprived skin, but it has loads of other benefits for sensitive complexions, including acne scar reduction and anti-inflammatory properties.
2. Aloe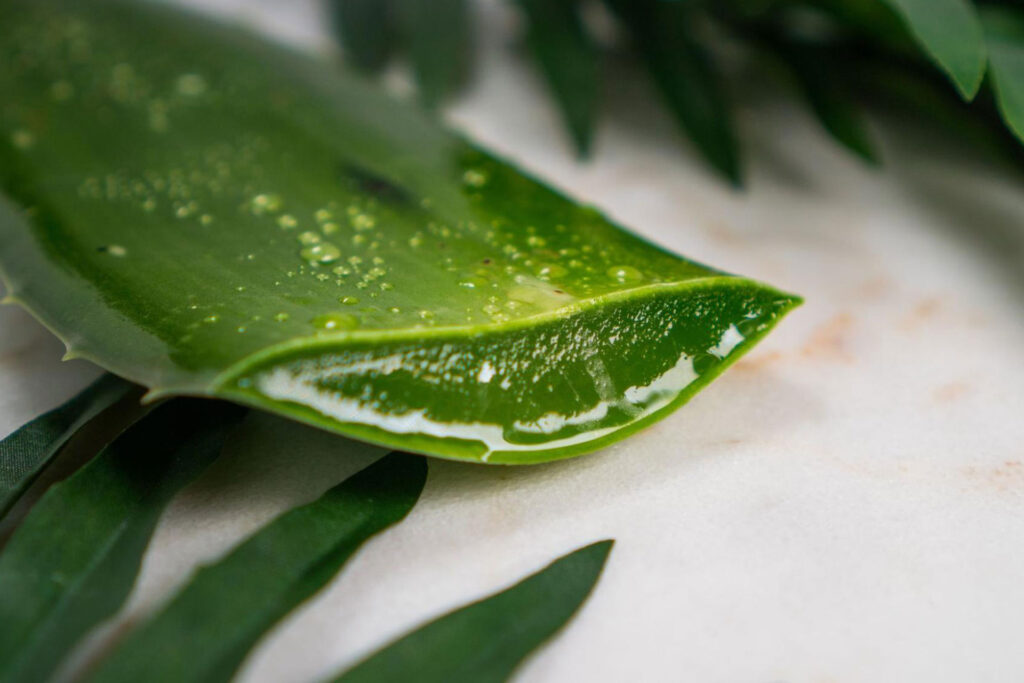 The aloe plant has been part of natural medicine for centuries. The ancient Greeks and Romans used the gel from the leaves to create medicine for various ailments such as burns, sunburns, and acne. And until now, Aloe Vera is kind of a big deal with the all-star cast of skin nutrients it holds within its slimy exterior. Aside from soothing sunburns, facilitating wound healing, and reducing inflammation, aloe also supports healthy skin tissue growth with its high vitamin A content.
If you're not familiar with the Aloe Vera, Aloe plants are succulent plants that have green leaves with a white band down the center. The gel inside the leaves contains vitamin E, enzymes, and minerals like calcium and manganese. Antioxidants like bioflavonoids protect your skin from UV damage and free radicals.
3. Chamomile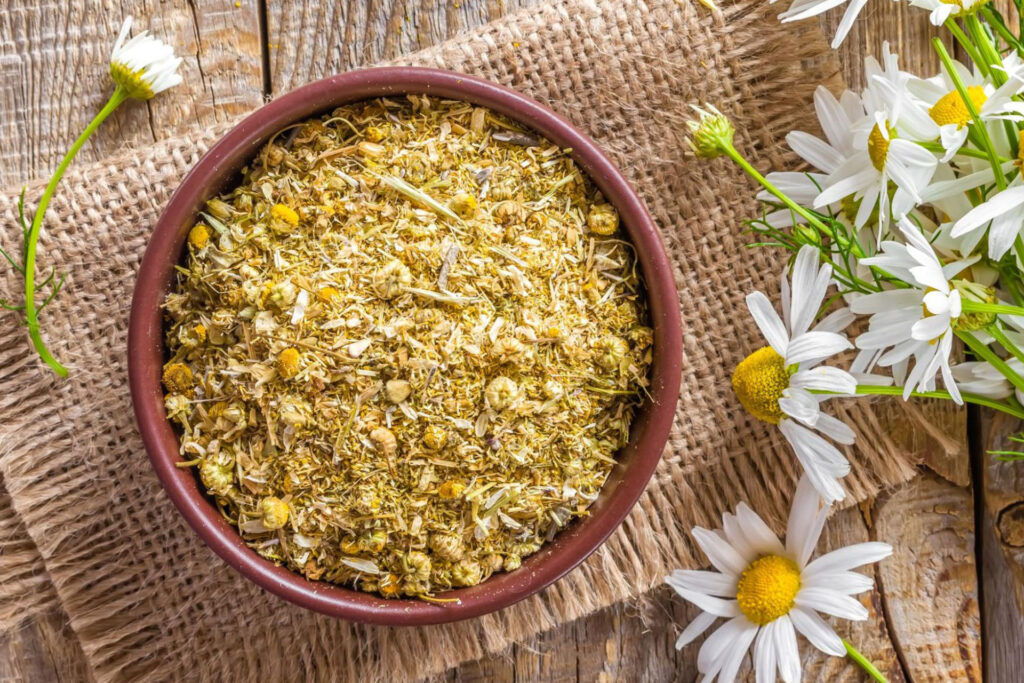 If you've ever tried chamomile, you probably did so for one particular reason: to help you fall asleep. This herb has always been known as a popular natural sleep remedy. But did you know that chamomile has much more to offer, especially to those with sensitive skin? This ancient herb also detoxes your skin, naturally fighting environmental pollutants. Plus, it has anti-inflammatory properties that ease redness, itching, and swelling.
Nature has an amazing array of plants that have been cultivated by humans for countless years for both nourishment and medicinal purposes. The list of herbal ingredients is as long as your arm, but one particular vegetation that has been used for all kinds of problems is the humble chamomile. It's a little-known fact that chamomile isn't just for relaxation and treating upset stomachs. Not only is it a powerful anti-inflammatory, but it also has amazing antioxidant properties and helps reduce the appearance of acne scars.
4. Rose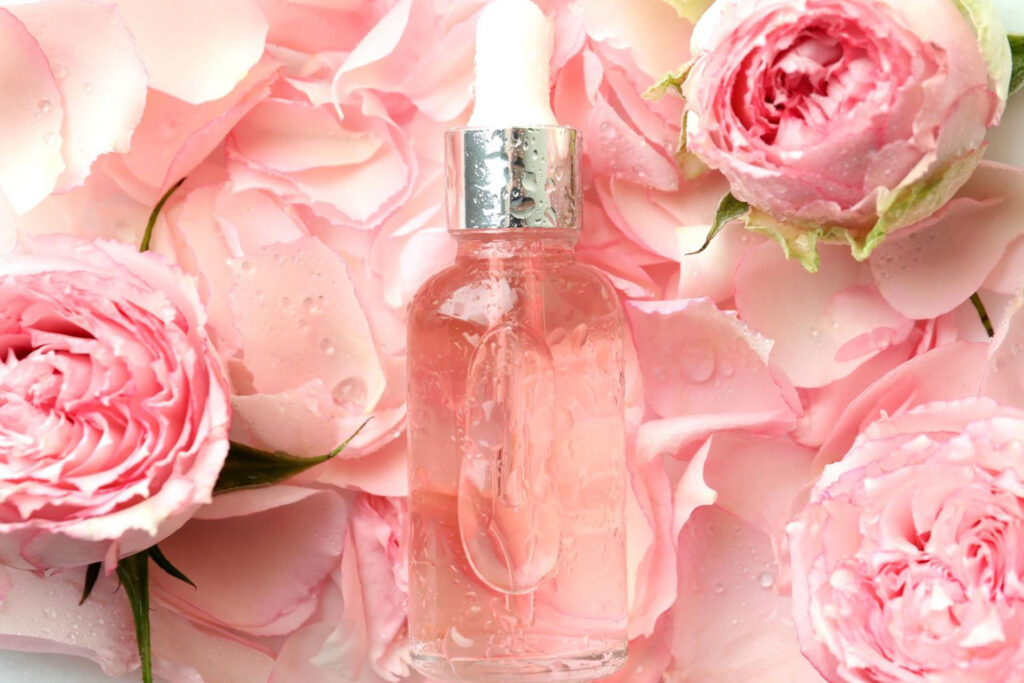 Rose is a delicate flower, but don't let its soft exterior fool you. This plant makes a strong ally in your fight against acne, psoriasis, and other itchy, irritated conditions.
There's a reason why roses are known as the "Queen of Flowers." Rose water is a multipurpose elixir famous for its sweet aroma, mild texture, and healing benefits. The ancient Greeks were said to have crowned a young woman with a wreath of roses in a temple ceremony that began every summer solstice festival held in honor of the goddess Aphrodite. In Arabic, women still refer to their most treasured beauty secrets as "gifts from the roses," which likely refers to the prized value of rose water.
Rose water is a timeless beauty secret that's taken the natural world by storm. The gentle, hydrating properties of rose water help relieve irritation and calm redness for glowing, healthy-looking skin.
5. Calendula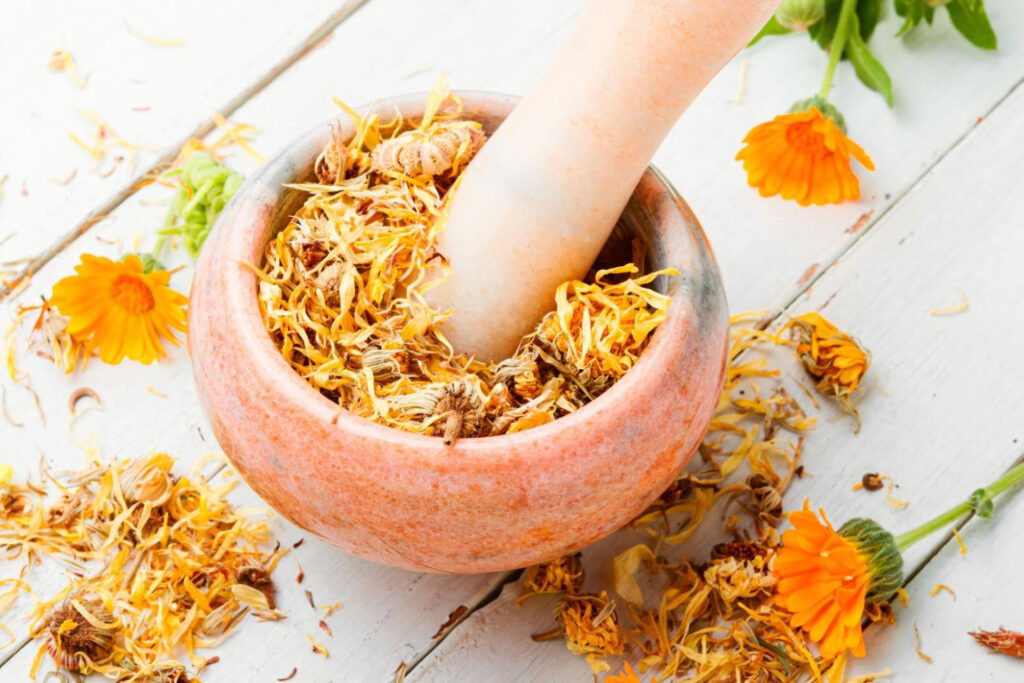 Calendula has been used for centuries as a natural remedy to soothe minor skin irritations, fight infection, and heal wounds. This is because calendula is high in anti-inflammatory properties. Calendula extracts have also been clinically proven to reduce the symptoms of eczema, including redness, swelling, and dryness. When used topically on damaged tissue, calendula can help speed up the healing process.
In skin care, calendula is considered to be a soothing and healing ingredient and is frequently used in natural products for its anti-inflammatory and antioxidant benefits.
6. Jojoba oil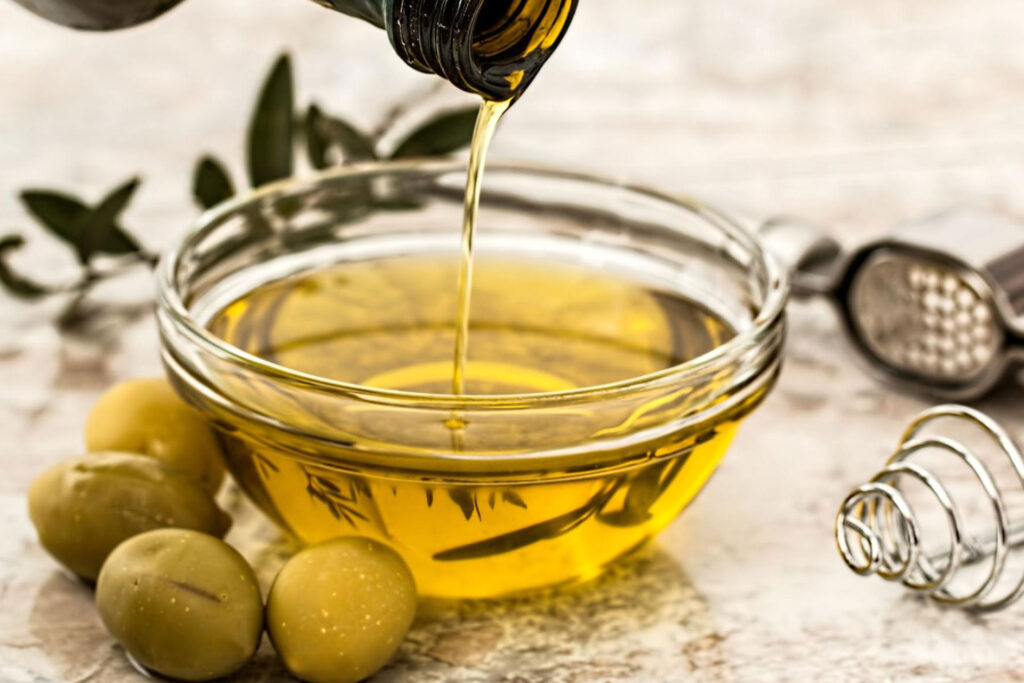 "Jojoba" is actually a Southwest Native American word that means "wax from a plant." It's a miracle oil with a hundred and one uses. Here are some examples:
It helps treat acne.
It can be used as an all-natural sunscreen.
It helps keep your hair looking luxuriously shiny.
Long known for its conditioning and non-allergenic properties, Jojoba oil can deeply penetrate the top layer of our skin for maximum nourishment. Since it's naturally antibacterial and anti-inflammatory, it works well with sensitive skin and can calm other conditions like eczema and psoriasis.
7. Shea Butter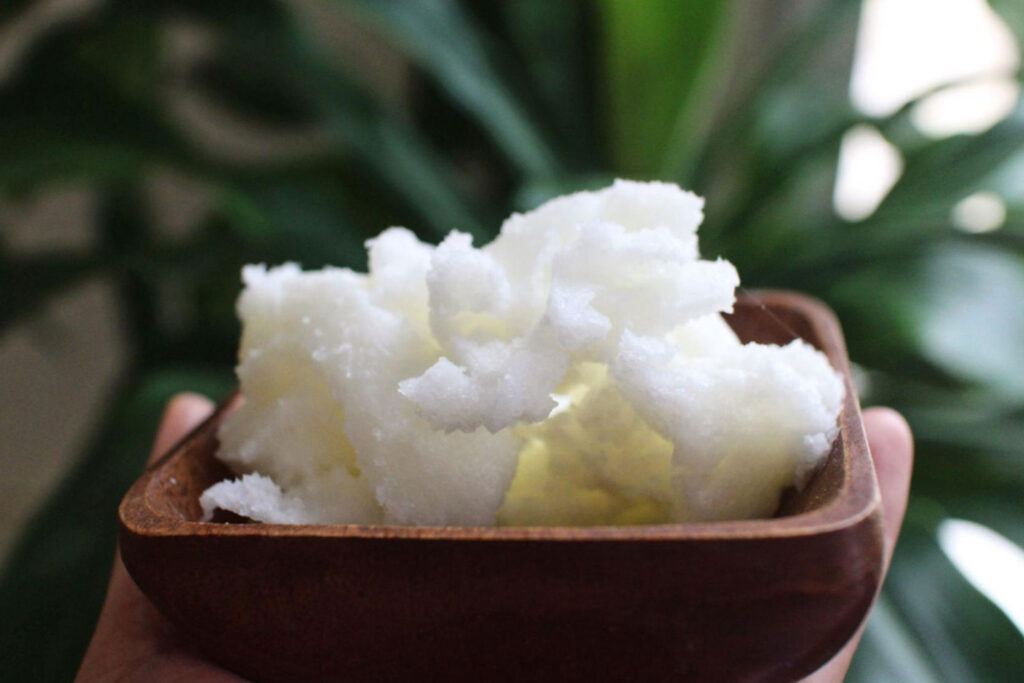 Shea butter is often used in formulations of lotions and creams for the skin, including products for dry patches on the skin and eczema. It's an oil that undergoes refining and bleaching to reach its ivory color. Its anti-inflammatory and emollient (soothing) properties make it an excellent product to help soothe flaky, red, and irritated skin.
Shea butter comes from the nuts of an African tree. It's extremely moisturizing, rich in fatty acids, anti-inflammatory, and emollient. It also softens skin while locking in moisture, which can benefit dehydrated skin. There's a reason why women love shea butter. It's not only an extraordinarily effective way to soften and nourish skin, but it's also a natural and affordable alternative to expensive and harsh skincare products
8. Evening Primrose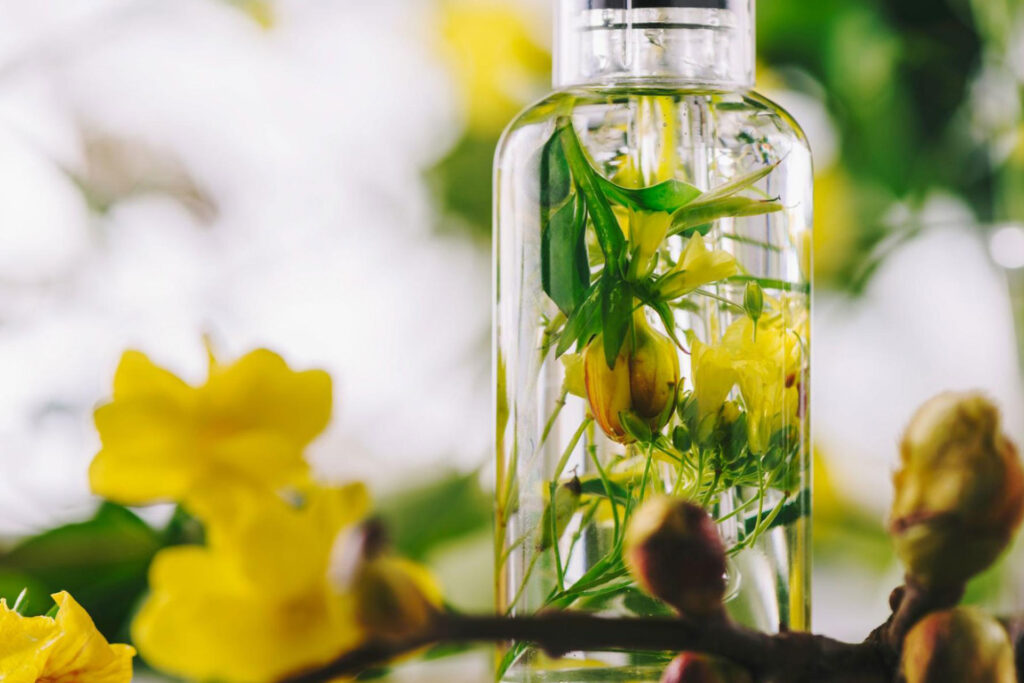 Evening primrose oil is extracted from the seeds of the evening primrose plant. It has been used since Victorian times in products for tough, cracked, or damaged skin. Over time, clinical studies have proven that evening primrose oil is also very effective in improving overall skin health and well-being. The oil is rich in fatty acids, essential nutrients, proteins, and enzymes, making it great for moisturizing dry skin, soothing irritated or itchy skin, and maintaining the overall health of every skin type.
Most people know that evening primrose oil is used to treat PMS and pregnancy-related aches and pains but evening primrose is a super oil that has numerous benefits for the skin, including treating acne, softening sun-damaged skin, and increasing elasticity.
When it comes to skincare products, we know that there's so much to consider because it can be hard to know where to start when shopping for skincare products and it can even be harder to figure out which ingredients could cause your skin problems. But we hope this helps you find the right combination of ingredients to use so you can develop a skincare routine that works for your skin type.
For more information on Skincare Products in the Philippines, visit our page, we have a variety of items for you to browse! Like our Facebook page for updates!